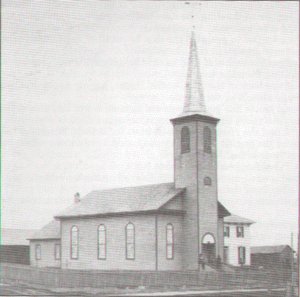 In 1856 the first library, was opened in Port Perry. A Mechanics' Institute located at the corner of Queen and Rosa Streets provided a place where members could study or discuss mathematical or scientific theories. Residents were allowed access during designated times. Women were not eligible for membership. Over the course of the next 25 years the Mechanics' Institute relocated several times but was finally forced to close its doors due to a lack of funding. The collections were sold off by the wheelbarrow load. It would be approximately ten years before the community rallied to establish another library.
It wasn't until 1892 that another library was established in Port Perry. The Women's Christian Temperance Union opened a Reading Room, on the second floor of the building on the south east corner of Queen and Perry Streets. The collection consisted of newspapers and donated books which could not be taken out of the building. The service prospered and the collection grew until bigger quarters became a necessity.
In 1917 the library moved quarters once again. The library moved into the old post office building at the corner of Queen and John Streets. A plan was developed to build a permanent library on a better site that would allow for future growth.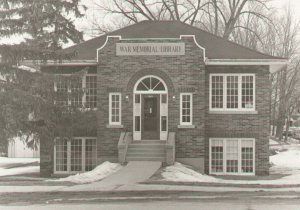 On May 24th, 1935 the War Memorial Library was officially opened. Lieutenant Governor Herbert A. Bruce and Major-General James MacBrien, both former residents of Scugog Township, presided over the ceremonies. A Book of Remembrance was placed in the library as a memorial to the fallen soldiers of the Great War. In the early 1980s, a committee was formed to determine how best to expand the War Memorial Library for future use by the public.
The War Memorial Library could not be expanded due to the flooding of the adjacent bowling green.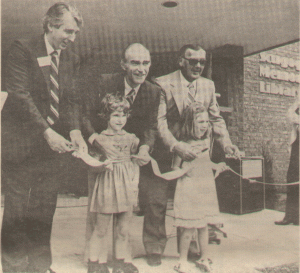 After 65 years on the same property, it was once again time for the Library to move. The library building committee located a new site at 231 Water Street and a new Library opened to the public on May 29, 1982 at its current location.
In 2006, it became clear that the library was again in need of expansion. The Township commissioned a Needs Assessment and planning began for an expansion that would take the 6,700 square foot space to 16,000 square feet. Construction began in April 2010 and the newly renovated expanded library opened its doors to the public on April 25th, 2011.
– See photos of the 2011 Library Expansion