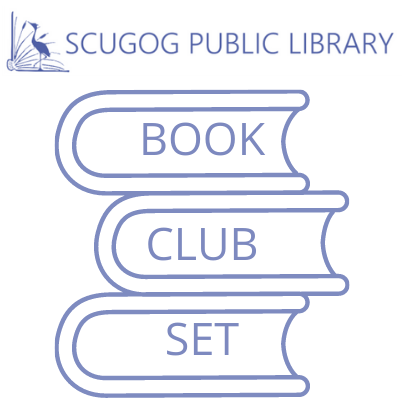 Run your own book club and borrow a Book Club Set!
Are you organizing a local book club? We have an excellent variety of Book Club Sets that will spark literary discussions in your group while saving you the hassle of buying multiple copies of the same title.
Each Book Club Set contains 8 to 10 copies of the book and a discussion guide, as well as a tracking sheet for book club organizers. Book Club Sets come in a handy tote bag that is used to return the set to the library.

When borrowing a Book Club Set for your group, all the books in the set are signed out to the book club organizer's library card. Use the provided tracking sheet to keep a list of who in your group has a copy. Book Club Sets can be borrowed for six weeks at a time, after which you can return the complete set to the library using the convenient canvas tote bag that we provide for you. Only one book club set can be borrowed at a time.
How to Reserve a Book Club Set:
Please note: all reservations must be made at least 1 week in advance
You may also contact Sarah White, Manager of Public Services via email to book your set. swhite@scugoglibrary.ca