Check out our latest newsletter to find out what's happening at the Library in the Spring!
We are thrilled with the popularity of our new e-resources RB Digital Magazines, Rosetta Stone Language Learning and Qello Concerts, which allows us to offer free screenings of some wonderful cultural events. We have fabulous movies on offer for our regular Movie Nights, and our much-loved book club programs. We also have lots going on for the little ones with our regular free storytime programs. There's something for everyone at the Library!
The Kent Farndale Bursary for the Arts deadline is approaching!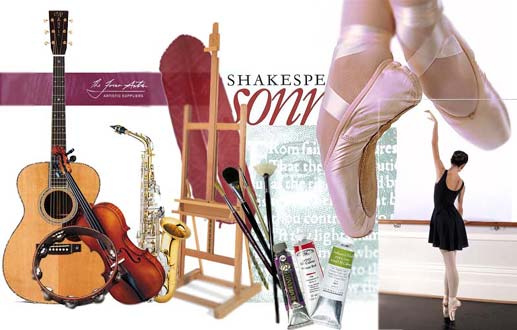 The Scugog Memorial Public Library Board, which administers the Kent Farndale Bursary for the Arts, is currently accepting applications for the 2018 Bursary awards. The deadline to submit applications is May 18th at 5 pm.
The bursary is open to Scugog residents of all ages who wish to pursue further training in an area of the arts. Previous winners have included writers, performing artists and visual artist working in a wide variety of media.
Application forms may be downloaded through the link below or picked up at the Library at 231 Water Street, Port Perry.
The Kent Farndale Bursary for the Arts provides financial assistance to residents of Scugog Township who wish to pursue a specific field of study in the arts. It is felt that the whole community is enriched when aspiring or established artists pursue opportunities for further study in their areas of interest. The Bursary is generously funded through the annual support of the Rotary Club of Port Perry and by donations from local organizations and members of the public.
For further information please contact the Library.