KENT FARNDALE BURSARY FOR THE ARTS
Sponsored by the Rotary Club of Port Perry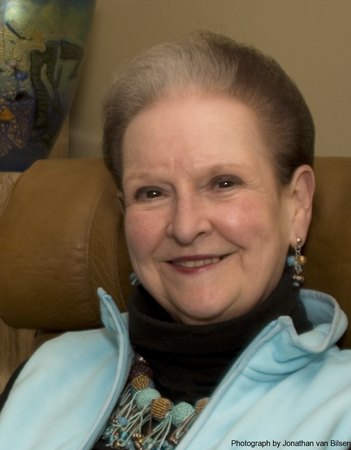 During her ten year association with the Scugog Memorial Library, Kent Farndale established a well-respected and thriving art gallery within the library building. She introduced to the people of Scugog a broad spectrum of work from fine artists and artisans, with a new show opening every three weeks.
When she retired as curator in 1992, the gallery was named the Kent Farndale Gallery, in appreciation for a decade of her volunteer service. At the same time, the Kent Farndale Bursary for the Arts was established to encourage the local artistic community.
The Bursary is funded by the annual support of the Rotary Club of Port Perry and by donations from the public. The Bursary provides financial assistance in the amount of $1000 to residents of Scugog Township who wish to pursue a specific field of study in the arts.
It is felt that the whole community is enriched when aspiring or established artists take time out for further study in their areas of interest. Applicants may wish to take a workshop, attend summer school or take a college or university course. Areas of study may involve creative writing, music, dance, drama, painting, sculpting, weaving or any other field of art.
Scugog residents of all ages are eligible to receive the Kent Farndale Bursary for the Arts, which is awarded annually. Application forms can be downloaded from this web site.
The deadline for applications for 2022 is Friday, May 20th at 5 pm.