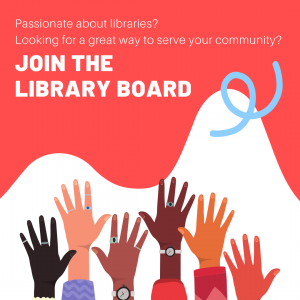 The Scugog Memorial Public Library is looking for active community members committed to continuing to make Scugog a great place to live. Public libraries are a critical part of every community's success, providing a safe and inviting place for social interaction, a valuable source for needed information, support for ongoing literacy and the encouragement to continue to pursue lifelong learning.
To find out a bit more about the Library Board you can check out the following:
If you would like to apply you can print out a copy of the application, fill it out and email it to acaughlin@scugoglibrary.ca or drop it off at the library. The deadline for applications is November 25th at 5pm.