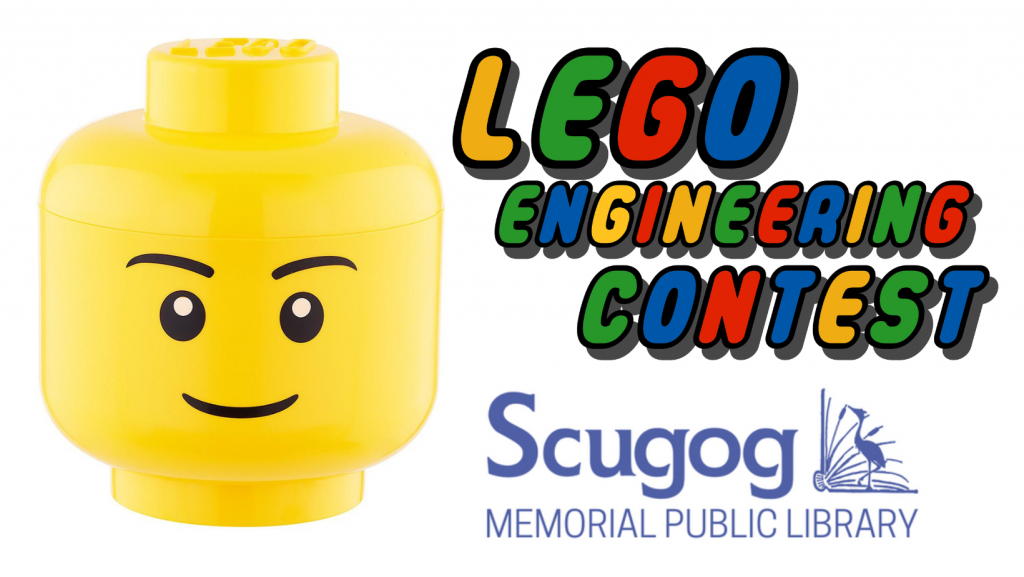 ENTRY CHECKLIST
Click on the buttons below to print contest rules, dates, and entry forms.
For eleven years now, the youth of Scugog Township have showcased their creative talent and ingenuity using the world's most famous and beloved toy and placed it on display for a week-long exhibit inside the library for the public to view.

This year, there will be five age categories in which contestants may enter their Lego creations:
1) Tots (ages 6 and under)
2) Youth (ages 7-9)
3) Tween (ages 10-12)
4) Teen (ages 13-18)
5) Team Effort (for groups of family members or friends of any age)

To enter, contestants must drop-off their creations to the library on one of the following dates:
– Thursday, July 14th between 11am -3pm
– Friday, July 15th between 11am and 5pm.
– Saturday, August 16th between 11am and 5pm.

All Lego creations will be placed on display in the library from Sunday, July 17th to Saturday, July 23rd, 2022. The public are welcome to view the creations while they are on display.
A grand prize in each age category will be announced on the afternoon of Friday, July 22nd, 2022.
Contestants are urged to stretch their imagination and be as creative as possible! But, most importantly: HAVE FUN!!!!