The Sisters Brothers

by Patrick deWitt




Publisher: House of Anansi Press (April 15 2011)

ISBN-10: 0887842895

ISBN-13: 978-0887842894

Literary Fiction

Perhaps the most talked about book of the year, this quirky Western won this year's Governor General's Award and was a finalist for both the Giller and the Man Booker prize.

With The Sisters Brothers, Patrick deWitt pays homage to the classic Western, transforming it into an unforgettable comic tour de force. Filled with a remarkable cast of characters - losers, cheaters, and ne'er-do-wells from all stripes of life - and told by a complex and compelling narrator, it is a violent, lustful odyssey through the underworld of the 1850s frontier that beautifully captures the humour, melancholy, and grit of the Old West and two brothers bound by blood, violence, and love.



1Q84

by Haruki Murakami




Publisher: Bond Street Books

(Oct 25 2011)

ISBN-10: 0385669437

ISBN-13: 978-0385669436

Literary Fiction

Check Availability

The long-awaited magnum opus from Haruki Murakami, in which this revered and bestselling author gives us his hypnotically addictive, mind-bending ode to George Orwell''s 1984.

The year is 1984. Aomame is riding in a taxi on the expressway, in a hurry to carry out an assignment. Her work is not the kind that can be discussed in public. When they get tied up in traffic, the taxi driver suggests a bizarre ''proposal'' to her. Having no other choice she agrees, but as a result of her actions she starts to feel as though she is gradually becoming detached from the real world. She has been on a top secret mission, and her next job leads her to encounter the superhuman founder of a religious cult. Meanwhile, Tengo is leading a nondescript life but wishes to become a writer. He inadvertently becomes involved in a strange disturbance that develops over a literary prize. While Aomame and Tengo impact on each other in various ways, at times by accident and at times intentionally, they come closer and closer to meeting. Eventually the two of them notice that they are indispensable to each other. Is it possible for them to ever meet in the real world?
The Tiger's Wife
by T

é

a Obreht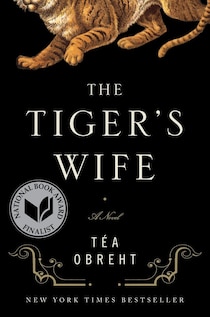 Publisher: Random House
(Mar 8 2011)
ISBN-10: 0385343833
ISBN-13: 978-0385343831
Literary Fiction
Check Availability
Weaving a brilliant latticework of family legend, loss, and love, Téa Obreht, the youngest of The New Yorker's twenty best American fiction writers under forty, has spun a timeless novel that will establish her as one of the most vibrant, original authors of her generation.
In a Balkan country mending from years of conflict, Natalia, a young doctor, arrives on a mission of mercy at an orphanage by the sea. By the time she and her lifelong friend Zóra begin to inoculate the children there, she feels age-old superstitions and secrets gathering everywhere around her. Secrets her outwardly cheerful hosts have chosen not to tell her. Secrets involving the strange family digging for something in the surrounding vineyards. Secrets hidden in the landscape itself.
But Natalia is also confronting a private, hurtful mystery of her own: the inexplicable circumstances surrounding her beloved grandfather's recent death. After telling her grandmother that he was on his way to meet Natalia, he instead set off for a ramshackle settlement none of their family had ever heard of and died there alone. A famed physician, her grandfather must have known that he was too ill to travel. Why he left home becomes a riddle Natalia is compelled to unravel.
The Night Circus
by Erin Morgenstern
Publisher: Doubleday Canada
(Sep 13 2011)
ISBN-10: 0385671717
ISBN-13: 978-0385671712
Literary Fiction
Check Availability
In this mesmerizing debut, a competition between two magicians becomes a star-crossed love story.

The circus arrives at night, without warning. No announcements precede it. It is simply there, when yesterday it was not. Within nocturnal black and white striped tents awaits a unique experience, a feast for the senses, where one can get lost in a maze of clouds, meander through a lush garden made of ice, stand awestruck as a tattooed contortionist folds herself into a small glass box, and gaze in wonderment at an illusionist performing impossible feats of magic.

Welcome to Le Cirque des Rêves. Beyond the smoke and mirrors, however, a fierce competition is underway - a contest between two young magicians, Celia and Marco, who have been trained since childhood to compete in "a game," in which each must use their powers of illusion to best the other. Unbeknownst to them, this game is a duel to the death, and the circus is but the stage for a remarkable battle of imagination and will.
Half-Blood Blues
by Esi Edugyan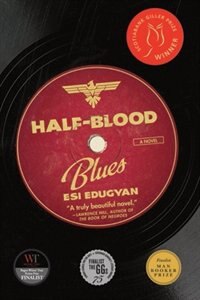 Publisher: Thomas Allen
(Sep 2 2011)
ISBN-10: 0887627412
ISBN-13: 978-0887627415
Literary Fiction
Check Availability
Paris, 1940. A brilliant jazz musician, Hiero, is arrested by the Nazis and never heard from again. He is twenty years old. He is a German citizen. And he is black.
Fifty years later, his friend and fellow musician, Sid, must relive that unforgettable time, revealing the friendships, love affairs and treacheries that sealed Hiero''s fate. From the smoky bars of pre-war Berlin to the salons of Paris - where the legendary Louis Armstrong makes an appearance - Sid, with his distinctive and rhythmic German-American slang, leads the reader through a fascinating world alive with passion, music and the spirit of resistance.
Half-Blood Blues, the second novel by an exceptionally talented young writer, is an entrancing, electric story about jazz, race, love and loyalty, and the sacrifices we ask of ourselves, and demand of others, in the name of art.
The Sense of an Ending
by Julian Barnes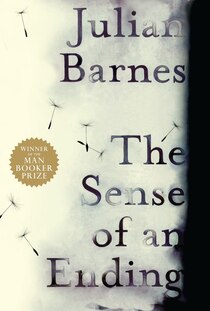 Publisher: Random House Canada
(Aug 2 2011)
ISBN-10: 0307360814
ISBN-13: 978-0307360816
Literary Fiction
Winner of the 2011 Man Booker Prize and #1 international bestseller, The Sense of an Ending is the story of a man coming to terms with the mutable past.

Tony Webster and his clique first met Adrian Finn at school. Sex-hungry and book-hungry, they navigated the girl drought of gawky adolescence together, trading in affectations, in-jokes, rumour and wit. Maybe Adrian was a little more serious than the others, certainly more intelligent, but they swore to stay friends forever. Until Adrian''s life took a turn into tragedy, and all of them, especially Tony, moved on and did their best to forget.

Now Tony is in middle age. He's had a career and a marriage, a calm divorce. He gets along nicely, he thinks, with his one child, a daughter, and even with his ex-wife. He's certainly never tried to hurt anybody. Memory, though, is imperfect. It can always throw up surprises, as a lawyer's letter is about to prove. The unexpected bequest conveyed by that letter leads Tony on a dogged search through a past suddenly turned murky. And how do you carry on, contentedly, when events conspire to upset all your vaunted truths?
The Marriage Plot
by Jeffrey Eugenides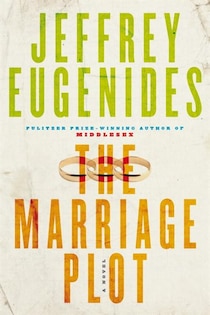 Publisher: Knopf Canada
(Oct 11 2011)
ISBN-10: 0307401863
ISBN-13: 978-0307401861
Literary Fiction
Check Availability
The long-awaited new novel from the Pulitzer Prize-winning author Jeffrey Eugenides.

Madeleine Hanna was the dutiful English major who didn't get the memo. While everyone else in the early 1980s was reading Derrida, she was happily absorbed with Jane Austen and George Eliot: purveyors of the marriage plot that lies at the heart of the greatest English novels. Madeleine was the girl who dressed a little too nicely for the taste of her more bohemian friends, the perfect girlfriend whose college love life, despite her good looks, hadn''t lived up to expectations.

But now, in the spring of her senior year, Madeleine has enrolled in a semiotics course "to see what all the fuss is about," and, for reasons that have nothing to do with school, life and literature will never be the same. Not after she falls in love with Leonard Morten - charismatic loner, college Darwinist and lost Oregon boy - who is possessed of seemingly inexhaustible energy and introduces her to the ecstasies of immediate experience. And certainly not after Mitchell Grammaticus - devotee of Patti Smith and Thomas Merton - resurfaces in her life, obsessed with the idea that Madeleine is destined to be his mate.

The triangle in this amazing and delicious novel about a generation beginning to grow up is age old, and completely fresh and surprising. With devastating wit, irony and an abiding understanding and love for his characters, Jeffrey Eugenides resuscitates the original energies of the novel while creating a story so contemporary that it reads like the intimate journal of our own lives.


The Cat's Table
by Michael Ondaatje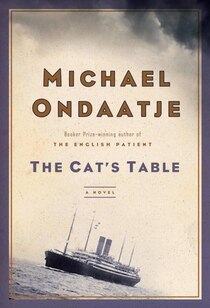 Publisher: McClelland & Stewart
(Aug 30 2011)
ISBN-10: 0771068646
ISBN-13: 978-0771068645
Literary Fiction

From Michael Ondaatje: an electrifying new novel, by turns thrilling and deeply moving -- one of his most vividly rendered and compelling works of fiction to date.

In the early 1950s, an eleven-year-old boy boards a huge liner bound for England. At mealtimes, he is placed at the lowly "Cat's Table" with an eccentric and unforgettable group of grownups and two other boys. As the ship makes its way across the Indian Ocean, through the Suez Canal, into the Mediterranean, the boys find themselves immersed in the worlds and stories of the adults around them. At night they spy on a shackled prisoner -- his crime and fate a galvanizing mystery that will haunt them forever.

Looking back from deep within adulthood, and gradually moving back and forth from the decks and holds of the ship to the years that follow the narrator unfolds a spellbinding and layered tale about the magical, often forbidden discoveries of childhood and the burdens of earned understanding, about a life-long journey that began unexpectedly with a sea voyage.
A Trick of the Light
by Louise Penny
Publisher: Minotaur Books
(Aug 30 2011)
ISBN-10: 0312655452
ISBN-13: 978-0312655457
Mystery
Check Availability
A New York Times Notable Crime Book and Favorite Cozy for 2011 and a Publishers Weekly Best Mystery/Thriller book for 2011.

"Hearts are broken," Lillian Dyson carefully underlined in a book. "Sweet relationships are dead."


But now Lillian herself is dead. Found among the bleeding hearts and lilacs of Clara Morrow''s garden in Three Pines, shattering the celebrations of Clara's solo show at the famed Musée in Montreal. Chief Inspector Gamache, the head of homicide at the Sûreté du Québec, is called to the tiny Quebec village and there he finds the art world gathered, and with it a world of shading and nuance, a world of shadow and light. Where nothing is as it seems. Behind every smile there lurks a sneer. Inside every sweet relationship there hides a broken heart. And even when facts are slowly exposed, it is no longer clear to Gamache and his team if what they've found is the truth, or simply a trick of the light.
Miss Peregrine's Home for Peculiar Children
by Ransom Riggs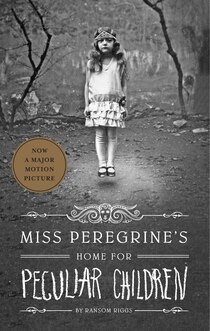 Publisher: Quirk Books
(Jun 7 2011)
ISBN-10: 1594744769
ISBN-13: 978-1594744761
Horror / Fantasy
Check Availability
A mysterious island.

An abandoned orphanage.

A strange collection of very curious photographs.

It all waits to be discovered in Miss Peregrine's Home for Peculiar Children, an unforgettable novel that mixes fiction and photography in a thrilling reading experience. As our story opens, a horrific family tragedy sets sixteen-year-old Jacob journeying to a remote island off the coast of Wales, where he discovers the crumbling ruins of Miss Peregrine's Home for Peculiar Children. As Jacob explores its abandoned bedrooms and hallways, it becomes clear that the children were more than just peculiar. They may have been dangerous. They may have been quarantined on a deserted island for good reason. And somehow-impossible though it seems-they may still be alive.

A spine-tingling fantasy illustrated with haunting vintage photography, Miss Peregrine's Home for Peculiar Children will delight adults, teens, and anyone who relishes an adventure in the shadows.


The Art of Fielding
by Chad Harbach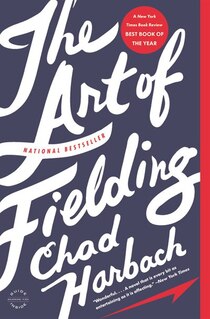 Publisher: Little, Brown and Company
(Sep 7 2011)
ISBN-10: 0316126691
ISBN-13: 978-0316126694
Literary Fiction
Check Availability

At Westish College, a small school on the shore of Lake Michigan, baseball star Henry Skrimshander seems destined for big league stardom. But when a routine throw goes disastrously off course, the fates of five people are upended.

Henry''s fight against self-doubt threatens to ruin his future. College president Guert Affenlight, a longtime bachelor, has fallen unexpectedly and helplessly in love. Owen Dunne, Henry's gay roommate and teammate, becomes caught up in a dangerous affair. Mike Schwartz, the Harpooners' team captain and Henry's best friend, realizes he has guided Henry's career at the expense of his own. And Pella Affenlight, Guert's daughter, returns to Westish after escaping an ill-fated marriage, determined to start a new life.

As the season counts down to its climactic final game, these five are forced to confront their deepest hopes, anxieties, and secrets. In the process they forge new bonds, and help one another find their true paths. Written with boundless intelligence and filled with the tenderness of youth, The Art of Fielding is an expansive, warmhearted novel about ambition and its limits, about family and friendship and love, and about commitment--to oneself and to others.


Before I Go to Sleep
by S.J. Watson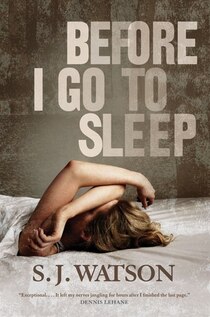 Publisher: Harper Collins Publishers Ltd
(Jun 6 2011)
ISBN-10: 1443404063
ISBN-13: 978-1443404068
Thriller
Check Availability
Christine wakes up every morning in an unfamiliar bed with an unfamiliar man.
She looks in the mirror and sees an unfamiliar, middle-aged face. And every morning, the man she has woken up with must explain that he is Ben, he is her husband, she is forty-seven years old, and a terrible accident two decades earlier decimated her ability to form new memories.
But it's the phone call from a Dr. Nash, a neurologist who claims to be working with Christine without her husband's knowledge, that directs her to her journal, hidden in the back of her closet. For the past few weeks, Christine has been recording her daily activities -- tearful mornings with Ben, sessions with Dr. Nash, flashes of scenes from her former life -- and rereading past entries, relearning the facts of her life as retold by the husband she is completely dependent upon. As the entries build up, Christine asks many questions. What was life like before the accident? Why did she and Ben never have a child? What has happened to Christine's best friend? And what exactly was the horrific accident that caused such a profound loss of memory?
Every day, Christine must begin again the reconstruction of her past. And the closer she gets to the truth, the more unbelievable it seems.
The Antagonist
by Lynn Coady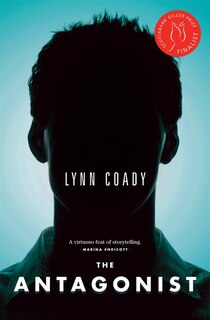 Publisher: House of Anansi Press
(Aug 3 2011)
ISBN-10: 0887842968
ISBN-13: 978-0887842962
Literary Fiction
Check Availability
Against his will and his nature, the hulking Gordon Rankin ("Rank") is cast as an enforcer, a goon -- by his classmates, his hockey coaches, and especially his own "tiny, angry" father, Gordon Senior. Rank gamely lives up to his role -- until tragedy strikes, using Rank as its blunt instrument. Escaping the only way he can, Rank disappears. But almost twenty years later he discovers that an old, trusted friend -- the only person to whom he has ever confessed his sins -- has published a novel mirroring Rank's life. The betrayal cuts to the deepest heart of him, and Rank will finally have to confront the tragic true story from which he's spent his whole life running away. With the deep compassion, deft touch, and irreverent humour that have made her one of Canada's best-loved novelists, Lynn Coady delves deeply into the ways we sanction and stoke male violence, giving us a large-hearted, often hilarious portrait of a man tearing himself apart in order to put himself back together.
West of Here
by Jonathan Evison Publisher: Thomas Allen
(Feb 1 2011)
ISBN-10: 1565129520
ISBN-13: 978-1565129528
Historical Fiction
Across the next five hundred pages, Evison's story moves between 2006 and the town's earliest days at the close of the 19th century, overlaying stories of the people who passed through or dug in at Port Bonita, which swelled from settlement to town on the ragged shoreline of Washington State's Strait of Juan de Fuca. The past is populated by intrepid folk--an exploration party penetrating the Olympic Mountain range in the depths of winter, Klallam natives sickened by homeland eviction and whiskey, a young feminist at odds with motherhood, a prostitute doing covert battle with her whorehouse's owner, and an idealistic entrepreneur, blasting the river canyon into submission. In 2006, we meet their softer progeny--an ex-con who flees into the mountains with a stash of Snickers, the lonely parole officer determined to find him, a fish processing plant worker with a Bigfoot fixation, a native woman who rethinks her whole life when her son has a psychic break, and more memorable characters haunted by the past, by their unlived lives, by themselves. Though its themes are weighty, West of Here never bogs down--irreverent humor, lustrous prose, and unexpected moments animate a tale as vast as the land it inhabits.
Ten Thousand Saints
by Eleanor Henderson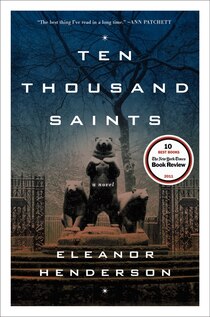 Publisher: Ecco
(May 30 2011)
ISBN-10: 0062021028
ISBN-13: 978-0062021021
Literary Fiction
Adopted by a pair of diehard hippies, restless, marginal Jude Keffy-Horn spends much of his youth getting high with his best friend, Teddy, in their bucolic and deeply numbing Vermont town. But when Teddy dies of an overdose on the last day of 1987, Jude's relationship with drugs and with his parents devolves to new extremes.
Sent to live with his pot-dealing father in New York City's East Village, Jude stumbles upon straight edge, an underground youth culture powered by the paradoxical aggression of hardcore punk and a righteous intolerance for drugs, meat, and sex. With Teddy's half brother, Johnny, and their new friend, Eliza, Jude tries to honor Teddy's memory through his militantly clean lifestyle. But his addiction to straight edge has its own dangerous consequences. While these teenagers battle to discover themselves, their parents struggle with this new generation's radical reinterpretation of sex, drugs, and rock 'n' roll and their grown-up awareness of nature and nurture, brotherhood and loss.
Moving back and forth between Vermont and New York City, Ten Thousand Saints is an emphatically observed story of a frayed tangle of family members brought painfully together by a death, then carried along in anticipation of a new and unexpected life. With empathy and masterful skill, Eleanor Henderson has conjured a rich portrait of the modern age and the struggles that unite and divide generations.
11/22/63
by Stephen King
Publisher: Simon & Schuster Canada
(Nov 8 2011)
ISBN-10: 1451660804
ISBN-13: 978-1451660807
Horror / Fantasy
On November 22, 1963, three shots rang out in Dallas, President Kennedy died, and the world changed. What if you could change it back?
In this brilliantly conceived tour de force, Stephen King-who has absorbed the social, political, and popular culture of his generation more imaginatively and thoroughly than any other writer-takes readers on an incredible journey into the past and the possibility of altering it.
It begins with Jake Epping, a thirty-five-year-old English teacher in Lisbon Falls, Maine, who makes extra money teaching GED classes. He asks his students to write about an event that changed their lives, and one essay blows him away-a gruesome, harrowing story about the night more than fifty years ago when Harry Dunning's father came home and killed his mother, his sister, and his brother with a sledgehammer. Reading the essay is a watershed moment for Jake, his life-like Harry's, like America's in 1963-turning on a dime. Not much later his friend Al, who owns the local diner, divulges a secret: his storeroom is a portal to the past, a particular day in 1958. And Al enlists Jake to take over the mission that has become his obsession-to prevent the Kennedy assassination.
So begins Jake's new life as George Amberson, in a different world of Ike and JFK and Elvis, of big American cars and sock hops and cigarette smoke everywhere. From the dank little city of Derry, Maine (where there's Dunning business to conduct), to the warmhearted small town of Jodie, Texas, where Jake falls dangerously in love, every turn is leading eventually, of course, to a troubled loner named Lee Harvey Oswald and to Dallas, where the past becomes heart-stoppingly suspenseful, and where history might not be history anymore. Time-travel has never been so believable. Or so terrifying.
The Water Rat of Wanchai
by Ian Hamilton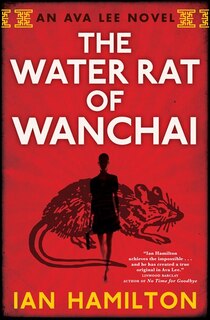 Publisher: House of Anansi Press
(Feb 19 2011)
ISBN-10: 0887842518
ISBN-13: 978-0887842511
Mystery
Ava Lee is a young Chinese-Canadian forensic accountant who specializes in recovering massive debts. Ava works for an elderly Hong Kong-based "Uncle," who may or may not have ties to the Triads. At 5'3" and 115 lbs., she hardly seems a threat. But her razor-sharp intelligence and unorthodox rules of engagement allow her to succeed where traditional methods have failed.

Ava is persuaded by an old friend of Uncle's to help his nephew who is owed $5 million from a seafood company. The nephew's Hong Kong business financed purchase orders for a company that was producing cooked shrimp for a major U.S. retailer. The deal went sideways. The money disappeared.

On a journey that takes her from Toronto to Seattle to Hong Kong, Bangkok, Guyana, and the British Virgin Islands, Ava encounters everything from the Thai katoey culture to corrupt but helpful law enforcers. But it's in Guyana where she meets her match: Captain Robbins, a huge hulk of a man and godfather-like figure who controls the police, politicians, and criminals alike. In exchange for his help, he decides he wants of piece of Ava's $5 million action and will do whatever it takes to get his fair share . . .
The Free World
by David Bezmozgis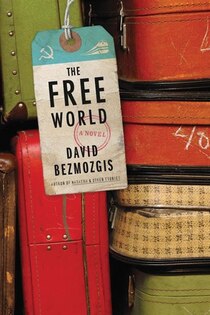 Publisher: HarperCollins Publishers Ltd
(Mar 21 2011)
ISBN-10: 1443403997
ISBN-13: 978-1443403993
Literary Fiction
Summer, 1978. Brezhnev sits like a stone in the Kremlin,Israel and Egypt are inching toward peace, and in the bustling,polyglot streets of Rome, strange new creatures have appeared:thousands of Soviet Jews who have escaped to freedom through a crack in the Iron Curtain. Among the thousands who have landed in Italy to secure visas for new lives in the West are the members of the Krasnansky family -- three generations of Russian Jews.
There is Samuil, an old communist and Red Army veteran,who reluctantly leaves the country to which he has dedicatedhimself body and soul; Karl, his eldest son, a man eager to embrace the opportunities emigration affords; his younger son,Alec, a carefree playboy for whom life has always been a game; and Polina, Alec's new wife, who has risked the most by breaking with her old family to join this new one. Together, they will spend six months in Rome -- their way station and purgatory. They will immerse themselves in the carnival of emigration, an Italy rife with love affairs and ruthless hustles, with dislocation and nostalgia, with the promise and peril of a better life. In the unforgettable Krasnansky family, Bezmozgis has created an intimate portrait of a tumultuous era.
Alone in the Classroom
by Elizabeth Hay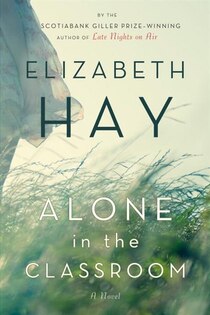 Publisher: McClelland & Stewart
(April 26 2011)
ISBN-10: 0771037945
ISBN-13: 978-0771037948
Literary Fiction
In a small prairie school in 1929, Connie Flood helps a backward student, Michael Graves, learn how to read. Observing them and darkening their lives is the principal, Parley Burns, whose strange behaviour culminates in an attack so disturbing its repercussions continue to the present day.

Connie's niece, Anne, tells the story. Impelled by curiosity about her dynamic, adventurous aunt and her more conventional mother, she revisits Connie's past and her mother's broken childhood. In the process, she unravels the enigma of Parley Burns and the mysterious (and unrelated) deaths of two young girls. As the novel moves deeper into their lives, the triangle of principal, teacher, student opens out into other emotional triangles - aunt, niece, lover; mother, daughter, granddaughter - until a sudden, capsizing love thrusts Anne herself into a newly independent life.

This spellbinding tale - set in Saskatchewan and the Ottawa Valley - crosses generations and cuts to the bone. It probes the roots of obsessive love and hate, how the hurts and desires of childhood persist and are passed on as if in the blood. It lays bare the urgency of discovering what we were never told about the past. And it celebrates the process of becoming who we are in a world full of startling connections that lie just out of sight.
The Dovekeepers
by Alice Hoffman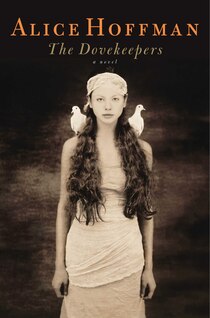 Publisher: Simon & Schuster Canada
(Oct 4 2011)
ISBN-10: 145161747X
ISBN-13: 978-1451617474
Literary /Historical Fiction
The Dovekeepers is Alice Hoffman's most ambitious and mesmerizing novel, a tour de force of imagination and research, set in ancient Israel.

In 70 C.E., nine hundred Jews held out for months against armies of Romans on Masada, a mountain in the Judean desert. According to the ancient historian Josephus, two women and five children survived. Based on this tragic and iconic event, Hoffman's novel is a spellbinding tale of four extraordinarily bold, resourceful, and sensuous women, each of whom has come to Masada by a different path. Yael's mother died in childbirth, and her father, an expert assassin, never forgave her for that death. Revka, a village baker's wife, watched the horrifically brutal murder of her daughter by Roman soldiers; she brings to Masada her young grandsons, rendered mute by what they have witnessed. Aziza is a warrior's daughter, raised as a boy, a fearless rider and an expert marksman who finds passion with a fellow soldier. Shirah, born in Alexandria, is wise in the ways of ancient magic and medicine, a woman with uncanny insight and power.
The lives of these four complex and fiercely independent women intersect in the desperate days of the siege. All are dovekeepers, and all are also keeping secrets-about who they are, where they come from, who fathered them, and whom they love.