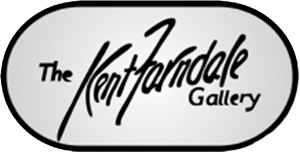 Volunteer Opportunity – Kent Farndale Gallery
The Scugog Memorial Public Library Board is seeking a volunteer Curator for the Kent Farndale Gallery to assist in the Gallery's mission of introducing a broad spectrum of work from fine artists and artisans to the people of Scugog Township.
The ideal candidate would be comfortable communicating using computers, have excellent written and interpersonal communication and organizational skills, a background in art, art history, arts administration or event/exhibition management and a passion for the arts.
The successful applicant would report to the Library CEO and would be responsible for: exhibit selection, negotiating contract details for exhibitions, press releases and promotion, ensuring the smooth load in and load out of exhibits, assisting with monthly gallery opening receptions, and administering the selection process and awards reception for the Kent Farndale Art Bursary. The majority of this work could be done from home via computer or phone, but on site supervision would be required for the following: set up/tear down (one Friday per month), exhibit openings (one Saturday per month), and the annual Bursary Reception (one evening per year, usually in June or July).
Please submit a resume and cover letter to Amy Caughlin, CEO, Scugog Memorial Public Library at acaughlin@scugoglibrary.ca. The deadline for applications is Thursday, June 14th.
For a more detailed job description please click the link below:

Check out our latest newsletter to find out what's happening at the Library in the Spring!
We are thrilled with the popularity of our new e-resources RB Digital Magazines, Rosetta Stone Language Learning and Qello Concerts, which allows us to offer free screenings of some wonderful cultural events. We have fabulous movies on offer for our regular Movie Nights, and our much-loved book club programs. We also have lots going on for the little ones with our regular free storytime programs. There's something for everyone at the Library!